SOME OF THE MAGIC MOMENTS !

After a fantastic career, Pieter Devos and Bart Vandecasteele decide to retire Espoir. Look to the emotioneel trailer of Espoir, click HERE

Bart Jay Junior Vandecasteele wins his first GP Juniors! One week after winning the Nations Cup with the Belgian Team, Bart Junior has won the GP Juniors of Lier with Mac Jack Courtier. He also took podium in the Longines Ranking GP U25 with his mare Esprit de L'Esprit Z.

Bart Jay Junior and the Belgian Junior Team takes the victorie the first Nations Cup of the season in Opglabbeek.
Fantastische prestatie van Pieter Devos met Espoir op het Europees Kampioenschap ! Hij eindigde 5de in de finale, op minder dan 1 fout van het goud. Bedankt Pieter en Espoir, Proficiat, jullie verdienen jullie plaats tussen de top van Europa !
Euro-Equitation Junior EEZ wordt ​Hello Mister President ! Hello Mister President is nieuw talent van Scott Brash.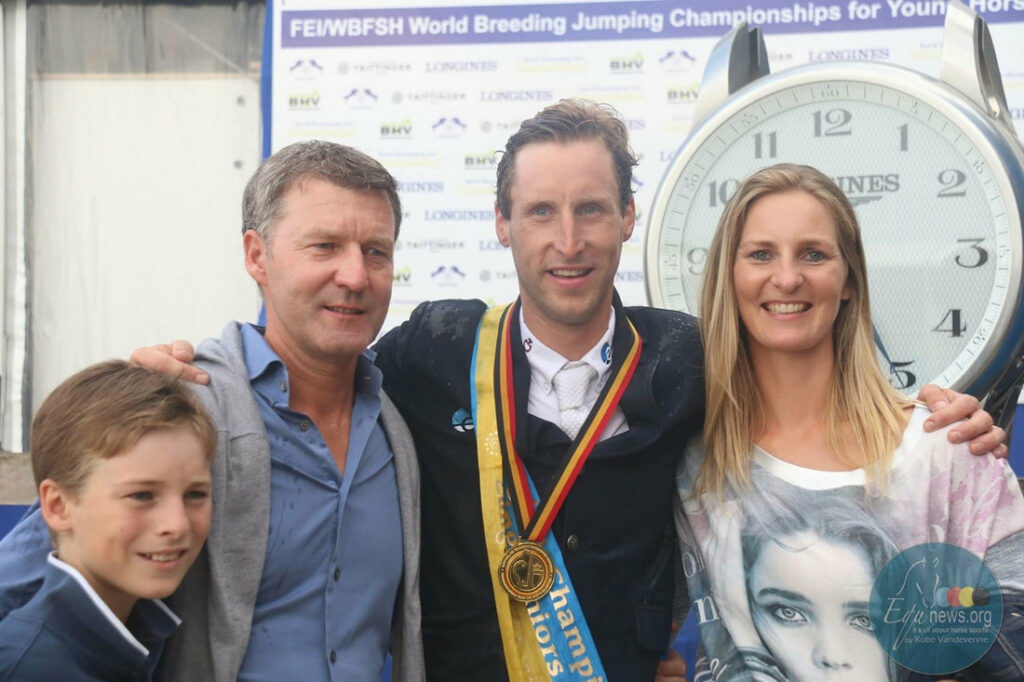 Een echte triller in het Belgisch Kampioenschap. In Zangersheide wonnen Pieter Devos en Espoir de eerste manche en bleven foutloos tot en met de finale. Zo werden ze Belgische kampioen 2017. Top-samenwerking tussen Devos Stables ​en Euro-Equitation !